When I try to add an "@" Record it is not working, why not?
A free standing "@" is used to denote the current origin, it is symbolic only, and not a real DNS record type.
Some registrars like Godaddy use this to symbolize the naked/root/non-www version of the site.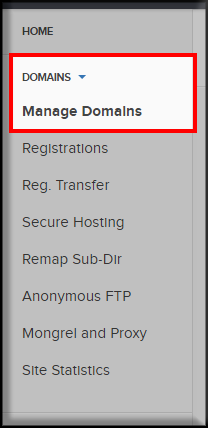 Click the DNS link under your domain:

Then on the next page  you will see your custom DNS Area:

Example:
Name:  leave blank for naked/root domain
Type:   A , TXT, or any record requiring the root domain.

Value: