This will show you how to change or check your
user and path

for your

Fully Hosted

site.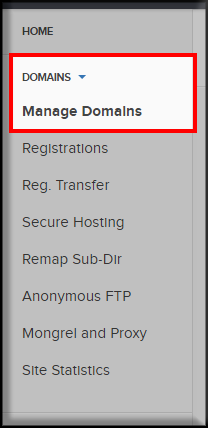 Find your domain:

Then click the Edit under "Fully Hosted/User"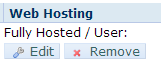 On the next page you will see the user and path options: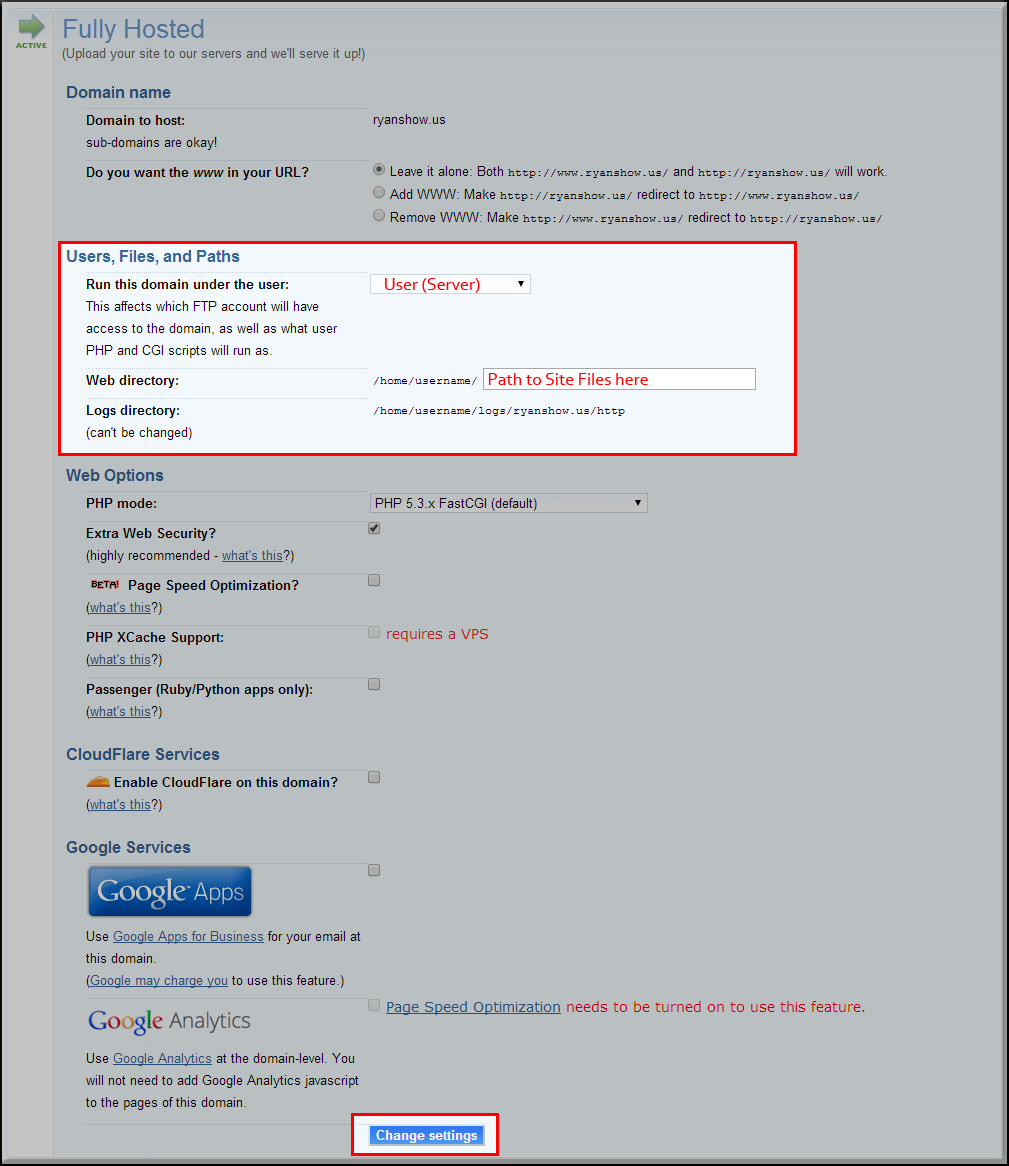 From here you can change the user or the path.  The Default Setup will just be your site name.  If you have site files on a subdirectory you will add that here.
For example YourDomain.com/blog
The "/" is used to denote the subdirectory. 
If  changes have been made click the Change Settings button.
If you you do not know about

subdirectories 

or 

paths

, it is

highly recommended to leave the Default setup

.