How see your sites DNS records on Dreamhost.
You can use the DreamHost Nameservers and all of the records will be automatically configured and managed for you. You only have to manually add your dns/mx if you are not using the DreamHost Nameservers. 
Start by going to your Manage Domains Page :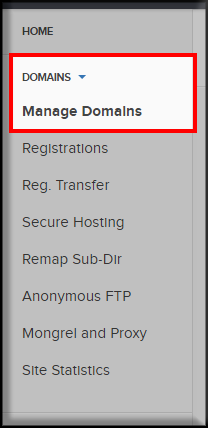 Find your domain and click the DNS link under your domain:

Site DNS:
on the next page, you will see the Non-editable records:

  Those will be the records for your domain. If you are using another hosts nameservers, you will have to manually configure your dns.  Please note these records can change. You can use the DreamHost Nameservers, and all dns records will be managed and update automatically  for  you. 
Mail Service MX/DNS:
If you have email hosted here, you will have to add those too.

 The above are the listed records you need to add, they will change per your domain hosting. SO CHECK YOURS, DO NOT JUST USE ONES LISTED ABOVE!