Domain still has secure hosting DNS, I need custom DNS on my domain.
Note: You can not have secure hosting on a domain that is dns only. Secure hosting must be setup at you host. 
Start by going to your Manage Domains Page :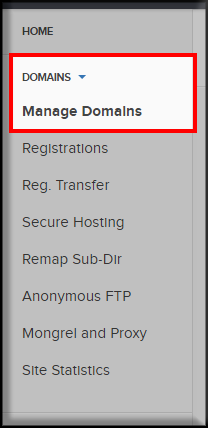 Find your domain, if you want custom dns on your domain, but had secure hosting, this has to be manually removed. You will need to use the remove button:

On the next page you will see the prompt, use the checkbox and complete the removal "Remove Secure Hosting":

Then you will want to use the remove hosting under the hosting Column:

Now your domain will be fully dns only:


If you would like to add custom dns, you now can. For a how-to:
Please note dns changes can take 4-48 hours to fully propagate across the internet.